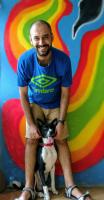 Just when you thought Exercise + Personal Safety Protocols= Boring, Avnish introduces interesting twists which stimulates your raw survival skills with actual functionality of your body. A new challenge and innovation in the work out plan is something which I look forward to at every class. His knowledge about technique coupled with creativity creates strong loyalty among his students.
I JOINED THIS CLASS LOOKING TO GET IN SHAPE AND LOOSE THE I JOINED THIS CLASS LOOKING TO GET IN SHAPE AND LOOSE THE EXTRA KGS, BUT I FOUND MUCH MORE AT SPARTAN'S COMBATIVES. THIS CLASS DEFINES EQUALITY WHEN IT COMES TO STRNGTH, FITNESS AND "PERSONAL SAFETY & AWARENESS". OUR TEACHER, AVNISH, MAKES SURE EVERY ONE GETS THE SAME ATTENTION AND FLEXIBLE EXERCISE TECHNIQUES SUITABLE FOR THEIR AGE & MATURITY LEVELS. THE SPARRING AND KICK BOXING SESSIONS USE TO BE INTENSE AND ALWAYS MOTIVATED US TO DO BETTER. HIGHLY RECOMMENDED CLASS FOR SOME ONE WHO'S LOOKING OUT FOR OVERALL FITNESS EXPERIENCE AND WANTING TO LEARN DIFFERENT TECHNIQUES OF MARTIAL ARTS & PROFESSIONAL PROTECTION WORK.
-SIMRAN DHURANDAR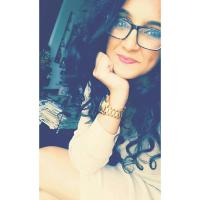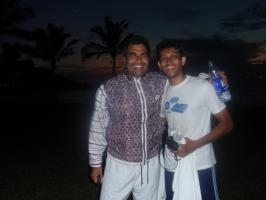 IT IS EXTREMELY DIFFICULT TO FIND FITNESS PROFESSIONALS LIKE AVNISH, WHO IS NOT ONLY QUALIFIED BUT IS ALSO PERCEPTIVE IN HIS FIELD OF EXPERTISE. HE IS CONSTANTLY IN LOOK OUT FOR NOT ONLY TRAINING BUT EDUCATING A PERSON TOO (A TRAIT WHICH ONLY INTERNATIONAL TRAINERS HAVE) WHCH HAS GIVEN A 3RD DIMENTION TO MY EXISTANCE AS A BUSINESS OWENER. I WISH HIM ALL THE VERY BEST FOR HIS FUTURE ENDEAVOURS!
-SHAILENDRA SINGH
MY EXPERIECE AT SPARTAN'S ACADEMY HAS BEEN UNBELIEVABLE. APART FROM BEING FIT I KNOW THAT PEOLE I MEET IN THE CLASS ARE FRIENDS WHO WILL HELP ME IN THE TIMES OF NEED. THE DIVERSITY IN OUR CLASS WHICH MAKES IT SO SPECIAL. FROM YOUNGSTERS TO SENIOR CITIZENS WE AE CONSTANTLY LEARNING FROM EACH ANOTHER.
AS A COLLEGE GOING TEENAGER "PERSONAL SAFETY" & "SPACIAL AWARENESS" IS OF PRIME CONCERN. AFTER JOINING SPARTAN'S I REALISED THAT THERE IS MUCH MORE TO IT. ITS ABOUT HAVING RIGHT AMOUNT OF CONFIDENCE, BELIEVING IN YOURSELF AND GETTING BETTER BY HELPING FELLOW CLASSMATES AT THE SAME TIME. THE CLASS HAS REALLY CHANGED THE WAY I LOOK AT MY "PERSONAL SAFETY"
OUR INSTRUCTOR AVNISH, IS A FRIEND AND A MENTOR WHO IS A CONSTANT DRIVING FORCE MOTIVATING US TO DO NOT ONLY WITH RESPECT TO FITNESS BUT ALSO IN OTHER WALKS OF LIFE. COULDN'T THINK OF A BETTER PLACE TO BE FIT AND ALSO TAKE HOME AMAZING FRIENDS WITH FOND MEMORIES.
-SANYA CHOUDHARY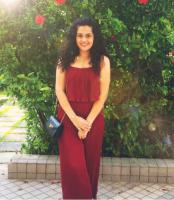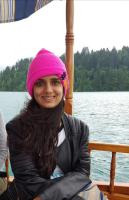 It is a great class! It is not just a kick boxing class. Here they focus on your overall flexibility and increasing your strength level as well.
Sir holds many seminars on self defence and combat training that is really useful for girls. I've been going for almost a year now and I've noticed a huge difference in my strength and flexibility level. Here you aren't pushed into the deeper end. Sir gauges your fitness level and slowly pushes you to be the fittest version of yourself. He introduces new excersizes and yoga asanas so that you get a comprehensive idea about everything out there and not just one aspect of fitness. He has a brilliant understanding of the human body and explains each technique in detail which helps you become better with each class!
-Dr. Nidhi Shah